Borderless: an interuniversity economic competition series
Join students from universities around the world and collaborate digitally in the Borderless competition series.
About Borderless
Borderless competitions are open to undergraduate students who have previously completed a course within the School of Economics*, this competition will see UQ students connect in teams of four with students overseas to work together and present via a video submission to a panel of international judges.
More information about the 2022 Borderless competitions coming soon.
Discover previous competitions and winners below.
Previous competitions
See some of the previous competition responses by UQ students and their overseas partners.
Students participated as individuals and teams in a virtual economy, producing, selling and consuming goods, and made a team video reflection on learnings.
Students could either provide an in-depth explanation of a clean energy market model in which negative prices might occur, or identify a specific issue that emerged as a result of the 2019/20 bushfires.
"The differences between countries' performances in handling the COVID-19 pandemic are best explained by a country's characteristics before the pandemic rather than by a country's response to the pandemic."
The students must propose an initiative between non-government entities within Taiwan and Australia that could improve their economic resilience in the face of possible future global crises.
The Borderless experience
What is it like participating in the Borderless competition? UQ students reflect on challenges bested, skills learned and coordinating with students halfway across the world.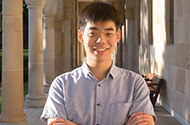 Fresh off his team's second-place finish in the Borderless competition, Yu Shuen gave us the rundown on his journey and what future participants can expect from the experience.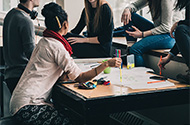 When you think of 'economics', one of the first things that comes to mind is probably money, but the Borderless experience reminded Jennifer Min that there's more to it than crunching numbers.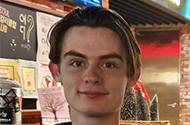 The Borderless competition allowed Max to take on contemporary, real-world issues that you don't often see in the lecture theatre.