Your student representative council for those studying Economics
The Student-Staff Liaison Committee (SSLC) is a representative body that was founded in May 2019. It has the function and responsibility of representing the needs of students within the School of Economics. Comprised of volunteer staff and students, the committee is tasked with providing a channel of feedback to and from the student body, allowing important issues, concerns and suggestions to be raised with staff.
Is something bothering you about your studies? Do you have a great idea to improve your educational experience? Submit your feedback via the form below.
Dakoda Titmus
Chair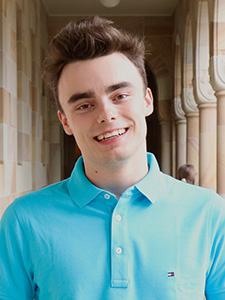 Dakoda is a third-year student currently completing a Bachelor of Economics/Arts (Philosophy, International Relations) and a Diploma of Languages (Russian). Appointed in May 2019, Dakoda has been an active member of the SSLC and supported the School of Economics in the Undergraduate Program Architecture project as well as a number of disruptions on campus due to COVID-19.
"As a third-year student, I understand the many successes and challenges that will make your time at UQ some of the most memorable. It's with this insight that I commit my time to ensure the SSLC and School of Economics works with you to make meaningful changes that will enhance your personal and professional experiences during your degree."
Navchaa Tumurbaatar
Secretary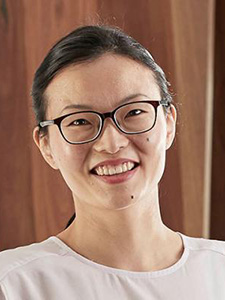 Navchaa joined the SSLC in 2019 and is completing her Master of Development Economics. Working closely with Dakoda and other members at large, Navchaa is always looking to improve and include the student community in changes that will improve their educational experience.
"I am a big supporter of education-for-all. Serving at SSLC provides me with an opportunity to contribute to the development of inclusive and quality education which truly empowers us to follow our dreams and passions"