Belief elicitation: Limiting truth telling with information on incentives
5 May 2021

10:00am

–

11:15am
Presenter: Lise Vesterlund - University of Pittsburgh
Time: 10-11.15am, 5 May 2021
About the presenter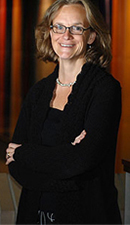 Lise Vesterlund is the Andrew W. Mellon Professor of the Department of Economics at the University of Pittsburgh. She is also a Research Associate with the National Bureau of Economic Research. She holds a B.A. in Economics from the University of Copenhagen, and an M.A. and Ph.D. in Economics from the University of Wisconsin. She serves and has served on numerous editorial boards including the American Economic Review, AEJ: Economic Policy, the Journal of Public Economics, and the Journal of Economic Literature.
About Behavioural and Economics Science Cluster e-seminars
An online seminar series on Experimental and Behavioural Economics organized by the Behavioral and Economic Science Cluster (BESC) of the School of Economics at The University of Queensland.
Our seminars take place fortnightly via Zoom on Wednesdays at 10 am or 5 pm (AEST), depending on whether the guest speaker is streaming from US/Australia or Europe respectively.
Seminars consist of a 60-minute presentation followed by 15 minutes of Q&A.
Local time for seminars
You can check the corresponding times for your own time zone using the following links for each session: 10am, 5pm.
How to register
Clicking the button below gives you the option to register for: (i) all seminars (ii) seminars that take place at 10am or 5pm, or (iii) individual seminars.
Email invitations with a ZOOM link to the event will be sent 48 hours before each seminar.
If you wish to attend an upcoming seminar within the 48-hour window, please drop an email to Lionel Page.