BESC Seminar presented by Axel Ockenfels
4 November 2020

5:00pm

–

6:15pm
Title: TBC
Presenter: Axel Ockenfels - University of Cologne
Time: 5-6.15pm
About the presenter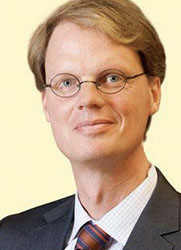 Axel Ockenfels is Professor of Economics at the University of Cologne, Director of the Cologne Laboratory of Economic Research, and Speaker of the University of Cologne Excellence Center for Social and Economic Behavior. He is a member of the National Academy of Science and Engineering, and of the Berlin Brandenburgische, the North Rhine-Westphalian and the European Academies of Sciences. Ockenfels serves as a Department Editor for Management Science, in the Academic Advisory Board at the Federal Ministry for Economic Affairs and Energy, and in the Scientific Advisory Board of the University of Cologne. In 2005 he was the first economist in 17 years to receive the Gottfried Wilhelm Leibniz Prize of the German Science Foundation. In 2006 he received the Gossen Prize of the German Economic Association, in 2018 he was awarded the ERC Advanced Grant of the European Research Council, and in 2020 he received the Hans-Kelsen Award ("Zukunftspreis") of the University of Cologne. 
Ockenfels' research focuses on market design and behavioural science. One goal is to develop, test and implement new market mechanisms and decision architectures that address important economic and societal challenges. A particular focus is on using tools from game theory and behavioural economics to exploit recent advances in communication technology that allow radical innovation in how human interaction is designed. This approach might be called "behavioural economic engineering", and it has many useful applications. Indeed, Ockenfels' research has benefitted from collaborations with governments, market platforms, companies and researchers across Europe and the U.S. Examples include Ockenfels' early contributions to the design of eBay's auction platform and reputation mechanism, and the design of various markets and choice architectures in the Internet, electricity, climate, telecommunication, finance, transport and other sectors, as well as in firms.
About Behavioural and Economics Science Cluster e-seminars
An online seminar series on Experimental and Behavioural Economics organized by the Behavioral and Economic Science Cluster (BESC) of the School of Economics at The University of Queensland.
Our seminars take place fortnightly via Zoom on Wednesdays at 10 am or 5 pm (AEST), depending on whether the guest speaker is streaming from US/Australia or Europe respectively.
Seminars consist of a 60-minute presentation followed by 15 minutes of Q&A.
Local time for seminars
You can check the corresponding times for your own time zone using the following links for each session: 10am, 5pm.
How to register
Clicking the button below gives you the option to register for: (i) all seminars (ii) seminars that take place at 10am or 5pm, or (iii) individual seminars.
Email invitations with a ZOOM link to the event will be sent 48 hours before each seminar.
If you wish to attend an upcoming seminar within the 48-hour window, please drop an email to Lionel Page.