Twenty-two high-achieving students have been acknowledged at the annual School of Economics Scholarship and Prizes Ceremony.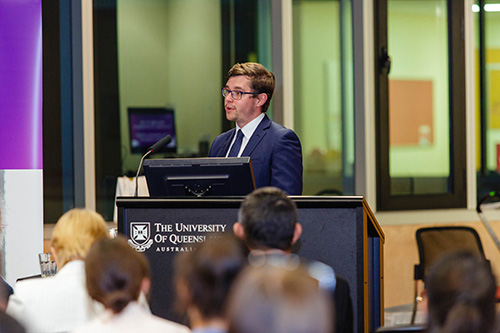 The School awarded 17 scholarships, five prizes and two bursaries across the undergraduate and postgraduate cohort.
Bachelor of Economics (Honours) student Jason Lejcak received the Archibald Scholarship, Bachelor of Economics (Honours) Scholarship and the 2017 Economics Society Australia Prize, and spoke on behalf of the prize winners.
Mr Lejcak said being a scholarship recipient had been an enormous encouragement.
"It's great to see these initiatives to inspire and incentivise further study in economics and I certainly hope students take up this fantastic opportunity," Mr Lejcak said.
"Studying honours has been challenging but also very rewarding. Adding on that extra year of intense study gives you a lot more confidence in economics and a taste of the academic profession," he said.
He also acknowledged the support from his lecturers, tutors and admin staff over the course of his studies.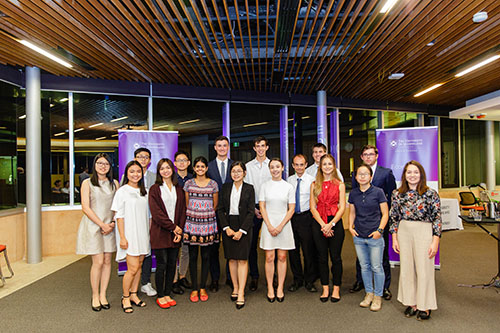 UQ economics graduate and guest speaker Dr John Fallon, who now works as a senior economic advisor, said working in economics had become both a profession and a hobby.
He encouraged students to harness opportunities to continue improving their skills.
"Recognise that if you are persistent you will continue to develop a lot and this will mean many opportunities for you," Dr Fallon said.
"For example, if you don't have strong quantitative skills try to improve them if you're involved in public policy," he said.
Academic Dean and Head of School Professor Daniel Zizzo congratulated each of the recipients, and wished them the best of luck in their future studies.
Learn more about our scholarships and prizes, and bursaries.