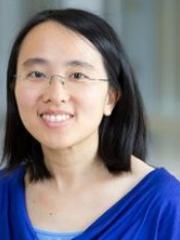 Congratulations to Dr Priscilla Man and Dr Eric Eisenstat for their recent ARC funding grants.
Dr Eric Eisenstat was awarded an ARC Discovery grant for his work developing techniques to allow economists to use much more complex models when attempting to answer difficult economic questions, therefore providing more accurate policy advice.
Dr Priscilla Man was awarded a DECRA for her research looking into the effect of imperfect memory on economic decision-making and the implications for firms and government agencies.
These latest grant successes take the total ARC grants for School of Economics staff to $2.5m since October 2016.  These ARC awards are made up of four Discovery Projects, one Future Fellowship and one DECRA.
Professor Rodney Strachan, Head of School said, "This is an outstanding success for the School and reflects the high calibre of our research staff.  For many years now the School has focused on recruiting top quality junior academic staff through the international market and these ARC funding results reflect the success of our strategy."
Please follow this this link to read the full details of Priscilla and Eric's work.