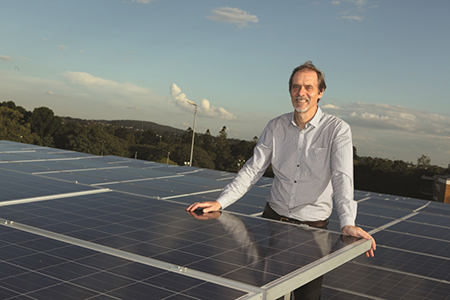 The University of Queensland (UQ) School of Economics research has rated above or well above world standard in the recently released Excellence in Research for Australia (ERA) assessment.
This outstanding result reinforces the School's position as one of the best research-intensive economics departments in Australia.*
The School of Economics research program includes economic theory, econometrics and applied economics.
Since the previous 2012 ERA assessment, the School has retained its well above world standard rating (5) for economic theory.
Applied economics and econometrics research fields retained their above world standard rating (4).
UQ Vice-Chancellor and President Professor Peter Høj said the results reaffirmed that UQ was one of the nation's three leading research-focused institutions, offering world-class research-led education across all fields.
"These results demonstrate the high calibre of our researchers, who excel across all disciplines to produce benefits for society through outstanding research on problems of global significance," he said.
"They also show why so many international companies and organisations engage with UQ to jointly push innovation at an accelerated pace. Transformative innovation is invariably built on a base of disciplinary and inter-disciplinary excellence."
Professor Høj said UQ results had improved since the 2012 ERA assessment, with 29 per cent of assessed fields of research receiving higher ratings.
"I congratulate all our researchers, professional staff and students whose hard work and dedication to creating change in the world is reflected in these results. Research of such high quality is the basis for a strong innovation system," he said.
Professor Høj said UQ was continuing to consolidate its position as a University in the world's top 50, and as a globally renowned, research-intensive institution.
ERA rates fields of research as: 1, well below world standard; 2, below world standard; 3, at world standard; 4, above world standard; and 5, well above world standard.
The ERA results can be seen here.
*RePEc Nov 2015