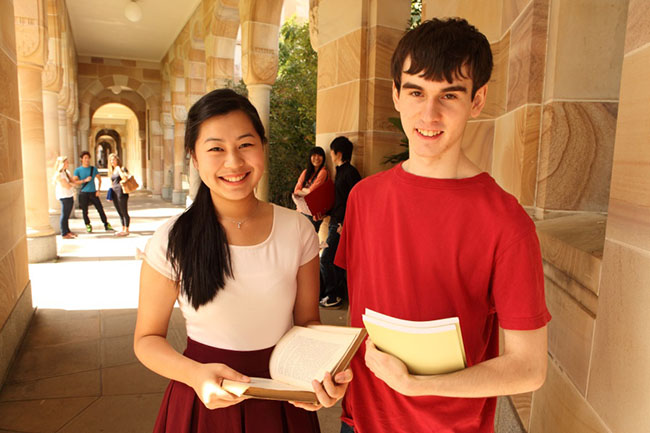 The University of Queensland School of Economics, with support from industry partners and three leading Australian Universities, hosted the 28th PhD Conference in Economics and Business from the 11 to 13 November 2015.
The conference provided 25 outstanding PhD students from 19 Australian and New Zealand Universities with an opportunity to present their research and receive constructive feedback from their peers and leading economics academics.
Prior to attending the conference, each PhD student was assigned a senior academic in a similar research field to discuss and comment on their research paper.
Pairing a PhD student with an academic is an important feature of this conference, because it enables the students to access a wider academic network and demonstrate their abilities to prospective employers.
At the conference, delegates voted Romain Gauriot as presenting the best research paper.
Mr Gauriot presented a paper entitled, "Does success breed success? A quasi-experiment on strategic momentum in dynamic contests."
Associate Professor Gigi Foster, from the University of New South Wales, was voted best discussant at the conference for discussing Brendan Houng's research paper on "The Value Added from Selective High Schools."
The keynote presentation was delivered by Professor Ken Clements, from the University of Western Australia, at a dinner function held beside the Brisbane River.
In his speech, Professor Clements outlined the valuable lessons for the students to learn before completing their PhD thesis.
The School of Economics would like to sincerely thank the following industry partners who supported the successful 28th PhD Conference in Economics and Business:
ANZ Bank
Australian Finance Conference & AELA
UQ Faculty of Business, Economics and Law
The Economic Society of Australia (Queensland)
Frontier Economics
Productivity Commission
Reserve Bank of Australia
PricewaterhouseCoopers Services Trust
Department of Infrastructure and Regional Development
Australian Centre for International Agricultural Research (ACIAR)
First held in 1987, this annual conference is a joint venture between leading Universities Monash University,Australian National University, the University of Western Australia and the University of Queensland. The location of this annual event alternates between the four universities. Next year's conference is being hosted by the University of Western Australia.