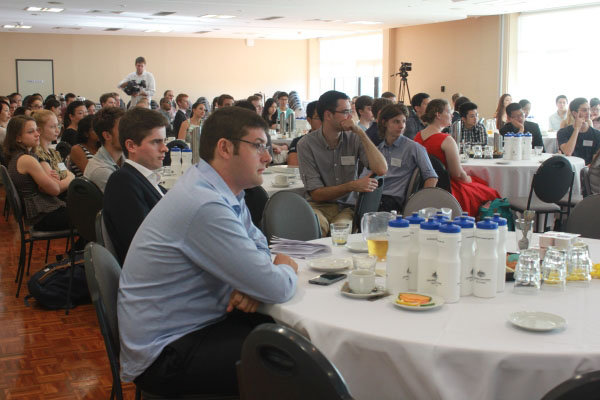 The School of Economics hosted its annual "Careers in Economics Breakfast Seminar" last Friday 27 March, bringing together top industry representatives (and UQ Economics alumni), Honours students, and second and third year undergraduate students.
This event aims to provide career advice to soon-to-be graduates and also to allow students to build positive relationships with potential future employers.
The School was delighted to welcome back six of its esteemed alumni as industry guest speakers:  Alan Tse from the Department of the Treasury; James Lee from Capital Advisory Partners; Jeff Lassen from Synergies Economic Consulting; Helen Wang and Kody Hayes from Deloitte Access Economics; and Chad Gardiner fromKPMG.
Attendees were treated to a delicious breakfast spread as well as informative and entertaining presentations on the numerous career paths open to Economics graduates. Our guest speakers provided our students with personalised career advice, tips and hints, information on their own career journeys and organisations, and important information on 2016 graduate programs.
Students were also encouraged to consider the School of Economics' premier Honours program as a post-graduation alternative.
Following the presentations, students were invited to network and engage with our industry guests, all of whom were impressed with the depth of Economics knowledge and skills on display from the Economics cohort. 
Representatives from the Business, Economics and Law Faculty 'Student Employability Team' were also on hand to answer students' burning questions about resumés and job interviews.
The School would like to thank our industry speakers for their outstanding presentations and our students for their enthusiastic participation.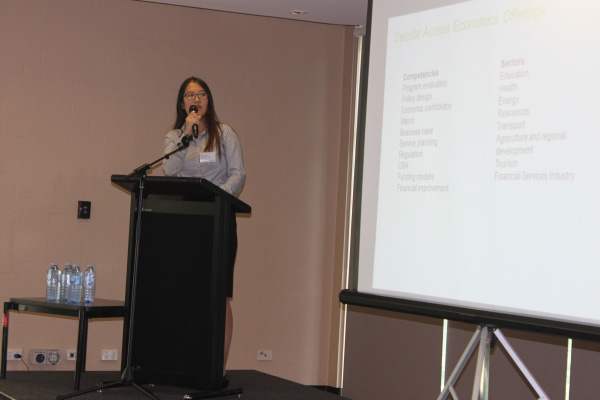 Helen Wang from Deloitte Access Economics spoke about her organisation and her personal career journey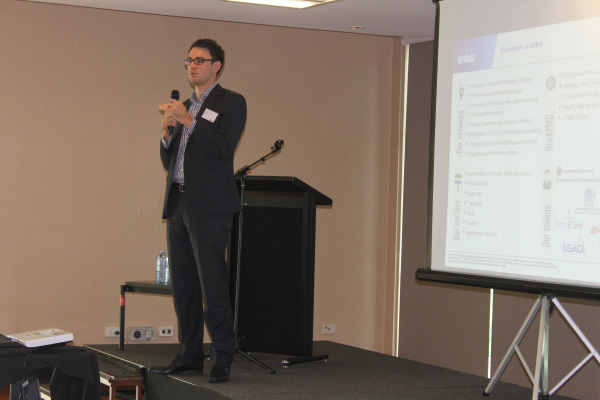 Chad Gardiner from KPMG provided students with important information about KPMG and its graduate program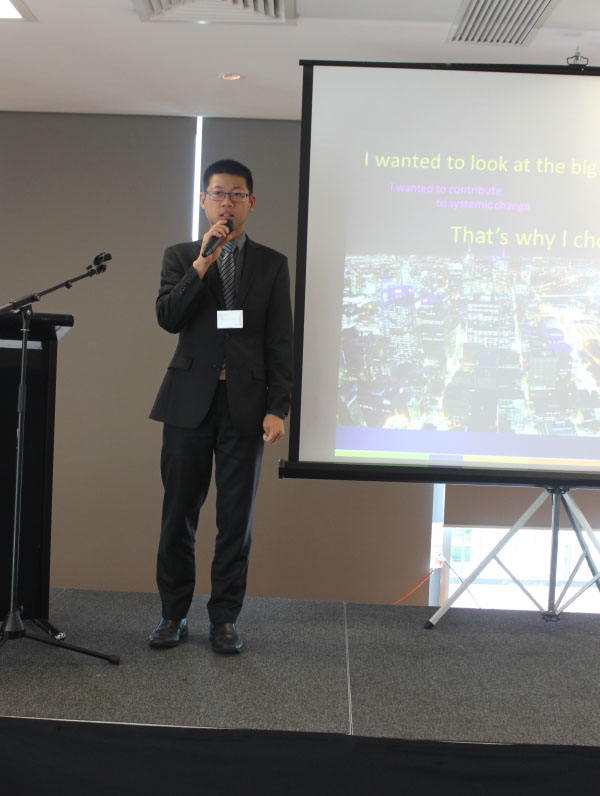 Alan Tse gave students insight into the Department of the Treasury and spoke about their graduate program