With three campuses across the UK, Exeter has a strong and reputable identity as one of the United Kingdom's top universities.
Students accepted to compete in this competition will pair up with students from Exeter to form teams of four. Upon commencement of the competition, students will be allocated an economic issue with a detailed task sheet.
Students will work together via a number of digital platforms in order to tackle their given economic issue over a six week period (10-20 contact hours). 
Benefits of taking part in this competition include developing employability skills by evidencing an ability to:
collaborate with other students to achieve a common outcome
communicate economic analysis through written, spoken, and digital modes
prepare reports and deliver presentations
work independently when required
solve problems and provide workable, realistic solutions
critically analyse proposed alternatives
work in a globally connected, culturally diverse environment.
Applications
Applications for this competition are now closed.
Students will be notified if they are successful/unsuccessful by 12 March 2020.
Please note this application form above is for UQ Students only. Exeter UK students are subject to their own application process. Please email your lead coordinator at P.Stiefenhofer@exeter.ac.uk for more information.
Prerequisites
This competition is only open to second-year students who are currently enrolled in an economics course with UQ's School of Economics. This competition is not open to PhD or Honours students.
Competition dates
19 March - 23 April 2020
Prizes
| | | | |
| --- | --- | --- | --- |
| 1st Place | 2nd Place | 3rd Place | 4th Place |
| $400 AUD | $300 AUD | $200 AUD | $100 AUD |
Prizes are per UQ Student as outlined in The University of Queensland's Borderless Exeter UK Terms and Conditions.
Please note, these conditions only cover students currently enrolled in The University of Queensland.
University of Exeter
Students from the University of Exeter are subject to their own competition rules and conditions and will receive prizes equivalent to the above in their local currency. Please email your lead coordinator at P.Stiefenhofer@exeter.ac.uk for more information.
 Downloads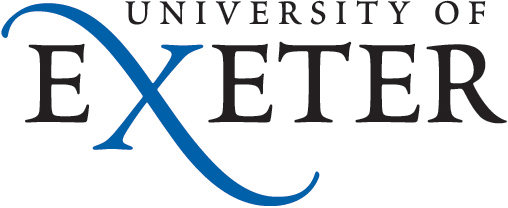 ---
Image credits:
The skyline of Exeter from Redhills, cc-by-sa/2.0 - © David Smith - geograph.org.uk/p/6085515, cropped to provide banner above.