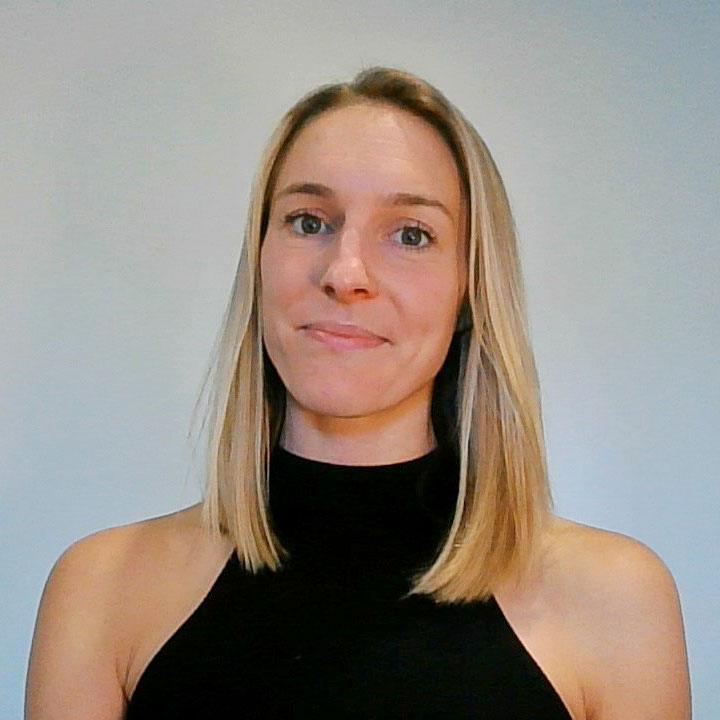 For University of Queensland PhD candidate Sabrina Lenzen, the current statistics surrounding dementia are sobering.
"Every three seconds, someone in the world develops dementia," Ms Lenzen said.
"On top of its human impact, the economic cost of the disease is huge. In fact, the 2015 World Alzheimer Report estimated the total global cost of dementia would rise to US$2 trillion by 2030.
"With our ageing population, dementia will be a disease of the future – and the prevalence and cost are projected to increase each year."
But there is hope on the horizon: Ms Lenzen's research findings reveal that physical activity can improve cognitive function and memory, potentially preventing the onset of dementia.
Representing the School of Economics, Ms Lenzen won the Faculty of Business, Economics and Law's virtual Three Minute Thesis (3MT) competition by presenting her findings on the effect of physical activity on cognition.
Ms Lenzen conducted data analysis on thousands of people aged 50 and above across Europe and the United States, then developed an economic model that corrects for variables including lifestyle, health conditions, income, age and sex, as well as other biases.
"I've found that physical activity itself can improve people's memory by about 12 per cent before the onset of cognitive impairment and dementia," Ms Lenzen said.
Her research also suggests that improved cognition reduces healthcare use and spending.  
"Statistics show that physically active people stay in hospital two fewer nights per year on average," she said.
"For people aged 75 to 85 years, my model shows that improved cognition accounted for around 15 per cent of the reduction in hospital nights.
"These results indicate that we could not only prevent many cases of dementia but also save millions in healthcare costs per year."
Ms Lenzen said she hoped her research would help policymakers design incentives to encourage physical activity.
"Policymakers might look at creating more parks or recreational areas for older people who don't want to exercise in a gym," she said.
"Overall, we should be urging people to live a healthier lifestyle to prevent dementia rather than trying to manage the disease through the healthcare system when it's too late."
Although she began her PhD in 2018, Ms Lenzen has cultivated her passion for health economics and dementia research for years.
While completing her master's in health economics at Erasmus University Rotterdam, she couldn't help but make connections between her own cognition and physical activity levels.
"I noticed that I was more productive on the days I exercised, especially directly after exercise," Ms Lenzen said.
"This inspired me to see what the research suggested about physical activity preventing dementia. Some studies suggested having a healthy lifestyle could be a protective factor, but I wanted to show that exercising itself could potentially prevent dementia.
"Turns out I had to move to the other side of the world to undertake this work at UQ!"
Ms Lenzen said she was grateful for the support and guidance of her supervisors from the School of Economics, health economist Professor Brenda Gannon and econometrics expert Dr Christiern Rose.
As for her plans post-PhD, Ms Lenzen is sure about one thing: she wants to make a difference with her research.
"I would love to make some impact, whether this is on a government level or in a more research-focused space such as academia," she said.
Potential pathways include the World Health Organisation's Copenhagen office, where she was due to undertake a three-month placement before COVID-19 derailed her plans.
Wherever she goes, Ms Lenzen will make use of the presentation skills and the confidence she has developed as the 2020 BEL 3MT winner and People's Choice.
"Possibly the greatest benefit of the competition has been learning to share my research outcomes with a broader audience, not only with experts in my field but also with people who don't know much about economics," she said.
"Being able to present and explain your research in three minutes is a valuable skill.
"I would encourage all HDR students to give the 3MT a try. If you're not in, you can't win!"
Ms Lenzen will go on to represent the Faculty at the virtual UQ 3MT final on 16 September.
The 3MT competition cultivates students' academic, presentation and research communication skills. Participants learn to effectively explain their research in three minutes, in a language appropriate to a non-specialist audience.
Find out more about the 2020 BEL 3MT competition.  
Watch Ms Lenzen's 3MT presentation: 
Contact: BEL Faculty Communications, media@bel.uq.edu.au