Investor, entrepreneur and Chairman of UK Finance Robert Wigley has been appointed as an adjunct professor at the School of Economics.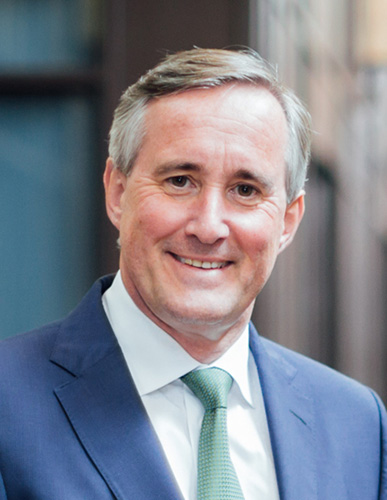 Mr Wigley will commence his role in July and will contribute to the School's executive education, online short-course development and partnership building activities.
Head of the School of Economics Professor Daniel Zizzo said Mr Wigley would bring a wealth of experience, leadership and global connections to the School.
"I am delighted by Bob Wigley's appointment to a position as adjunct professor in the School. His global and forward-thinking outlook, and experience and leadership in the finance and business start-up sectors will prove invaluable to our students," he said.
"His policy advising experience will also be very welcome.
"This appointment will help in our strategic goal of empowering our students to be the adaptable, game-changing and global leaders and citizens of the future."
Mr Wigley said it was an honour to be appointed as Adjunct Professor at UQ.
"I look forward to working to extend the School of Economics' executive education programs, global connectivity, and regulatory and commercial perspectives for its research and teaching," he said.
Mr Wigley is Chairman of private companies, non-executive director of the Qatar Financial Centre and Chairman of its Audit Committee.
He has various non-executive director and advisory board roles with companies including blockchain.com and Symphony Environmental and Cancer Research UK, and he sits on the Panel on Takeovers and Mergers of TheCityUK.
Some of his many past roles include as a Commissioner of the Blockchain Commission for Sustainable Development at the United Nations and as Chairman of Merrill Lynch Europe, Middle East and Africa.
He has advised various UK Prime Ministers including being the Prime Minister's Ambassador for UK Business in 2011.
Mr Wigley has academic links with the University of Oxford and the University of Cambridge, and holds an honorary doctorate from the University of Bath.
He is currently working on a book on the impact of mobile phones on society.
Contact: BEL Media, media@bel.uq.edu.au