As the depth and breadth of China's economic transformation and global influence grows, so too does the need for workplace leaders who can drive meaningful engagement and cooperation between people, organisations and governments.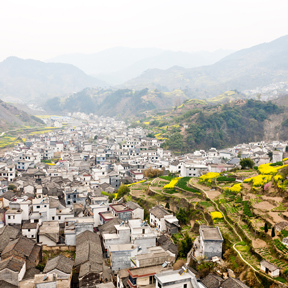 Understanding China (ECON3820/ECON7820) is a new multidisciplinary course developed by The University of Queensland's School of Economics in partnership with UQ's Confucius Institute.
The course is designed to help students explore and make sense of the complex and rapid changes occurring in China, which is a major global partner for UQ.
Third-year undergraduate or postgraduate students from any UQ discipline or program can enrol via mySI-net for the course's first offering in Semester 2, 2019.
Course coordinator and economics lecturer Associate Professor Renuka Mahadevan said there was  much to learn and understand about our Asia-Pacific neighbour's fascinating past and promising future.
"In a dynamic world, it is important that our future leaders are equipped with an objective, holistic and collaborative mindset when considering the challenges and opportunities of modern China," Dr Mahadevan said.
"With China developing at such speed and rolling out some of its most significant global and economic initiatives yet, it is an exciting time to be studying this country as it strives for prosperity, and reform."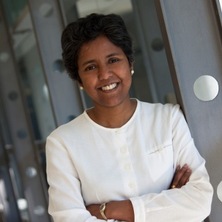 During the course, students will examine, analyse and discuss an important aspect of Chinese policy and practice each week, from economics to agriculture, technology, communication, culture, politics, environment, law, business and tourism.
Dr Mahadevan, who is an applied economist focusing on economic and social development in the Asia-Pacific region, said leading China scholars from seven different disciplines across the University will teach into this truly multidisciplinary and focused curriculum. 
"Our China scholars will deep-dive into their areas of expertise and give students a new piece of the puzzle, which they can then use to build a more comprehensive and informed understanding of China and its role on the world stage," Dr Mahadevan said.
"This exposure to a wide range of disciplines and teaching styles will also foster many in-demand and transferable professional skills such as critical thinking, problem solving and diplomacy.
"As the course develops, we also hope to offer immersive and experiential learning opportunities for students through study tours and exchange programs in China."
UQ Confucius Institute Director Professor Ping Chen congratulated Dr Mahadevan on the creation of this innovative course.
"We are very pleased to support this initiative which aligns with UQ Confucius Institute's goals of promoting the learning of Chinese language and culture at UQ and in the broader community," Professor Chen said.
In June, Dr Mahadevan received the internationally-competitive and prestigious Understanding China Fellowship from the Office of the Chinese Language Council International (Hanban) in Beijing.
Dr Mahadevan has also partnered with UQ's Confucius Institute to organise a one-day symposium in April 2019 on China to launch this course and the UQ-China Research Network.
Register now for this free symposium.
Enquiries: Megan Sandaver, Coursework Program Manager, UQ School of Economics, m.sandaver@uq.edu.au, +61 7 3365 6781.