When third-year Bachelor of Economics student Philipp Steinke received the 2018 School of Economics Jubilee Scholarship–a scholarship that enables economics students to study overseas at a UQ partner institution–he felt an undeniable pull towards Barcelona, the bustling capital of Spain's Catalonia region. Here, Philipp reflects on his life-changing exchange experience.
---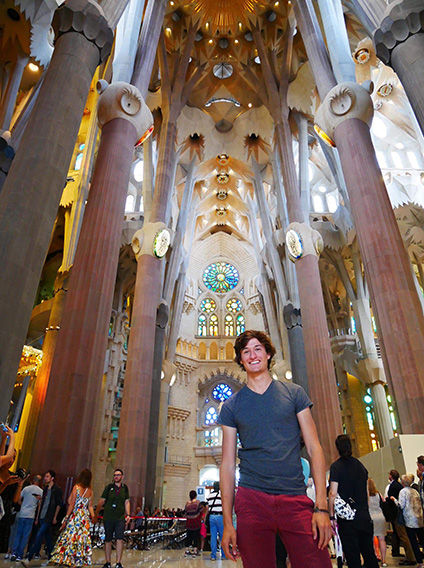 MEEEESSI! MEEEESSI! Every time our saviour Lionel Messi so much as touched the ball, the crowd went wild and chanted his name. You could have cut through the tension and excitement in the air with a knife. We all rose out of our seats and sung the FC Barcelona anthem.
Going to an FC Barcelona-Valencia game was just one of the many magical moments I experienced during my semester abroad in Barcelona.
My exchange semester
I had been to Barcelona once before so it was not a complete stranger to me. Having grown up in Germany, I was also fairly well accustomed to travelling and foreign countries.
I chose to attend Universitat Pompeu Fabra (UPF), a 28-year-old university – young in comparison to many leading universities around the world. Despite its age, UPF ranks first among Spanish-speaking universities and 38th globally in QS's 2018 ranking of the world's top economics universities.
UPF was a no-brainer for an undergraduate economics student hungry for knowledge, challenges and new experiences. Located in the city centre, UPF provided me with the rare opportunity to immerse myself in Barcelona's culture and customs, while its focus on teaching and research enhanced my academic tools, perspective and problem-solving abilities.
Academic benefits
At UPF, I enjoyed taking courses that weren't offered at UQ – for example, industrial organisation and information economics. These courses allowed me to expand my economic toolbox and gain an understanding of previously unexplored sections of economics. Luckily, similar to UQ, UPF's economics lecturers were leading researchers in their respective fields. Their expertise gave me fascinating insights into their economic specialities.  
The most exciting facet of UPF's academic system, however, was its vast exchange student cohort, which allowed me to form both personal and professional relationships. Through these relationships, I was exposed to a plethora of experience, skill and knowledge. On top of that, the insatiable curiosity, motivation and passion of both the lecturers and my fellow UPF students was contagious. Case in point: my development economics lecturer provided informal tutorial sessions on weekends.  
Entering a new academic system was challenging, simply because it was different. UPF had trimesters instead of semesters, which meant I completed six courses in the span of a semester instead of four. Despite this asymmetry, my course loads were similar. The trimester system meant I started university on 8 January 2018 and had my last exam on 28 June 2018. Between the two trimesters, I had one weekend off. That said, my study experience was the most extreme and much longer than that of my friends who went on exchange to Europe. For students going on exchange hoping that it will be easy, that they will barely have to study, can party often and still achieve good grades, UPF shouldn't be their destination.
All in all, my academic experience at UPF was unlike any other. While it did come with a range of rewards, I had to work hard to reap them. However, my exchange at UPF enriched my tertiary academic experience, broadened my horizons and opened my eyes to previously hidden academic and professional opportunities and experiences. 
Professional and personal development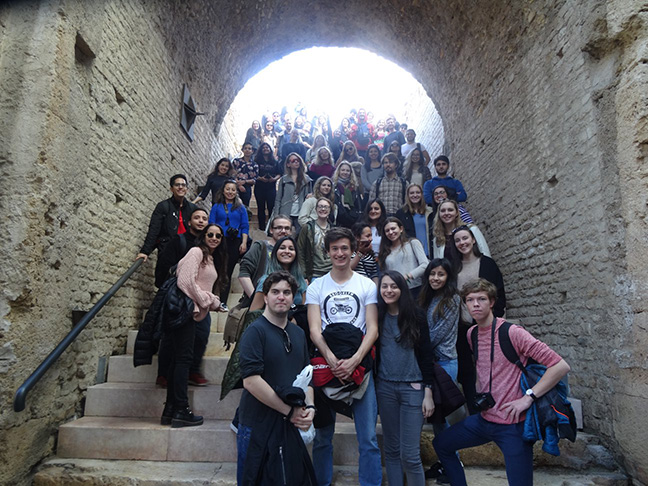 While it may sound cheesy, the personal gains from my exchange were immeasurable.
It took me out of my comfort zone and consequently forced me to gain experience, develop and evolve. For me, having lived with my parents back home, just living by myself was a substantial learning curve which ultimately made me more independent and self-confident.
Exploring Barcelona was exciting on its own, but adding travel to the equation enriched my exchange experience – especially as I was travelling alone or with my peers for the first time. I made many friends from all over the world and, to be honest, I miss them already.
Going on exchange to a country in which English wasn't the default language added another level of difficulty, but it made the experience so much more interesting, fulfilling and rewarding. I went to Barcelona hoping to improve my Spanish after learning the language for three years during high school and university. I managed to hold my own conversing with my taxi driver from the airport to my accommodation, but that was the last semi-successful Spanish conversation I had during my exchange. This was partly because Catalan is the preferred language of most of the locals, and partly because of how often I was surrounded by other exchange students. (Although I did improve my German, thanks to two German friends I met at UPF!)
However, I more than made up for my lack of Spanish by acquiring important life and social skills. Cooking, learning to be independent, organising my life, being calm and problem solving under pressure, and learning to deal with stress by myself were just some of the skills I learnt.
Most memorable moments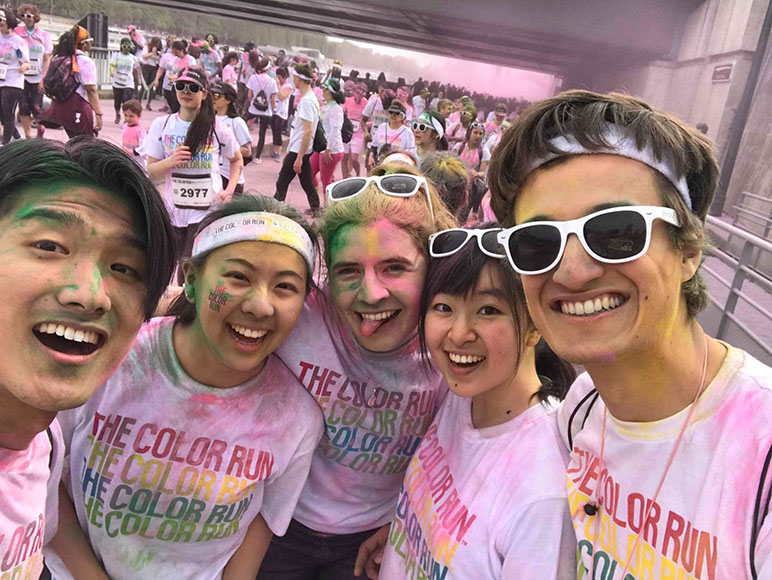 While going to the FC Barcelona-Valencia football game was definitely a memorable moment, there were plenty more. Another noteworthy moment was when I was escorting a friend to the bus stop after a late night out. We took the metro, and one fellow commuter started singing American Pie. I joined in and within a minute, the whole carriage was singing along.
The most fun I had out of a single activity was when a friend and I rented two 125cc scooters and drove through Barcelona and into the countryside, through national parks and up mountains. The weather was beautiful and at times, we had the whole road to ourselves, so naturally we proceeded to put our heads down and race each other at full throttle.
Another memorable moment (don't ask me why) was when nine of my friends and I went to an all-you-can-eat sushi restaurant and definitely had more than 10.20 euros worth of sushi. I didn't eat for the next 12 hours.
Being in Europe, travelling played a huge part in my spare time. The two most memorable destinations I visited were Portugal, where two life-long friends and I rented a removal truck, threw a double mattress in the back and drove up and down the coast for a week, and Iceland, an incredible country that reminded me a little of New Zealand. Just living in the city with friends – going out to dinner, going for bike rides (without having to wear a helmet) and doing various activities – was an incredible experience. Although I was going to university and studying, everything was…different. It's hard to describe. Looking back on it, it feels like it was a dream.  
Benefits of the scholarship
To have received the Jubilee Scholarship was an incredible honour and privilege. If not for the scholarship, my exchange wouldn't have been the invigorating, magical and enlightening experience that it was. I never had to worry about having to decline an offer to go skiing in Andorra, experience Barcelona's culture and cuisine or attend a Queen concert. It provided not only a safety net, but also the sine qua non that allowed me to get the most out of my exchange. For that, I sincerely thank the School of Economics. Perhaps most importantly, because I was able to live my exchange to the fullest, the scholarship has encouraged me to motivate others to go on exchange and enrich their lives with this fantastic experience.