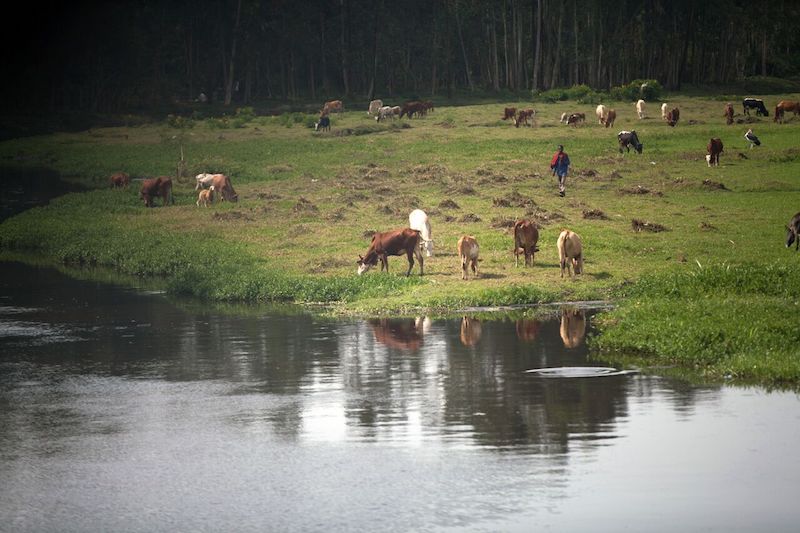 Two of the School of Economics' best-loved development and resource management academics are working on projects to assist African countries plan sustainable agriculture into the future.  AssociateProfessor John Asafu-Adjaye and Dr Thilak Mallawaarachchi are currently presenting at an international stakeholder training workshop in Zimbabwe, drawing together experts and planning leaders from South and East Africa, funded by the Australian Government's Australian Centre for International Agricultural Research (ACIAR).
John and Thilak's involvement in the workshop follows on from their previous work in Africa. Thilak is a member of the School's Risk and Sustainable Management Group (RSMG), and has extensive research interest in development and agricultural economics all over the world. He was part of a group researching best strategy for Ethiopia funded by the ACIAR  "A farming system framework for investment planning and priority setting in Ethiopia" 2017. 
John is part of the Environment and Resource Economics and Agricultural Economics groups at the School and amongst other things has undertaken extensive research into agriculture economics including (2014) The economic impacts of climate change on agriculture in Africa. 
The School is very proud of the work all our academics undertake to tackle humanity's most challenging issues.