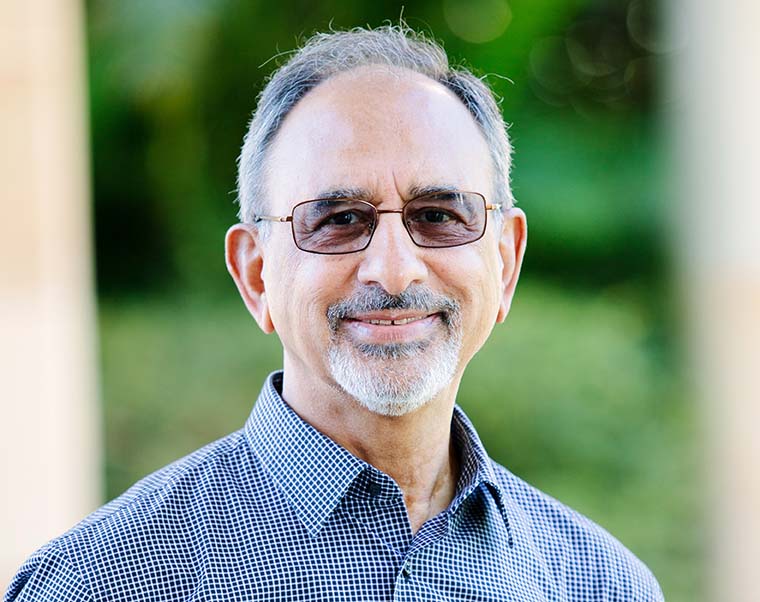 Professor Pravin Trivedi's highly anticipated econometrics short course is set to be held at the University of Queensland (UQ) St Lucia Campus later this month.
Micro-econometricians will be meeting at UQ to broaden their research perspectives and learn new techniques from a world-leading expert on data analysis methods. 
The course will demonstrate how to draw conclusions on the effectiveness of economic, social and development programs, and improve the understanding of social policy outcomes. 
Professor Trivedi, who is currently ranked in the top five percent of economic academic authors worldwide, is looking forward to sharing his expert knowledge in this important area of research. 
"The effectiveness of economic and social policy tools should be evaluated using rigorous modern methods and the treatment evaluation course will cover the key econometric and statistical techniques to address this.
"For example, we may want to see how wages and/or employment increase as a result of labour force training, and how smoking is impacted by educational programs and tobacco taxes." Professor Trivedi explained.
Professor Trivedi has published over 70 research papers in fields including health econometrics, labour and social policy and economic development and has served as co-editor for top journals including the Econometrics Journal. 
He is co-author of several widely cited books including Microeconometrics: Methods and Applications (CUP, 2005), Regression Analysis of Count Data (CUP, 2013) and Microeconometrics Using Stata (2010).
The Econometric Methods for Treatment Evaluation short course is being held from Monday 25 September 2017 to Wednesday 27 September 2017. 
The course will comprehensively cover key econometric and statistical methods of treatment evaluation including randomized control trials, regression adjustment, matching, regression discontinuity design and instrumental variables.
Practical aspects of the course will demonstrate how to implement these methods in Stata using real and simulated data sets.
There are limited spaces left on the course, so please visit the event website to book and find out more.