The University of Queensland's original cohort of Bachelor of Politics, Philosophy and Economics (Honours) students will make history this week as they graduate after four years of study.
Introduced in 2017, UQ's PPE (Hons) program is the first of its kind in Queensland and one of only a handful in Australia.  
2020 graduate Greer Clarke said she had "jumped at the opportunity" to study the PPE (Hons) at UQ.
"I was actually studying something else when UQ announced the program," Ms Clarke said.
"For me, it was a sign. I had heard of the PPE because it was offered overseas but I didn't think it was possible to study in Brisbane."
UQ's PPE (Hons) spans two faculties – Business, Economics and Law and Humanities and Social Sciences – and three schools, offering broad, cross-disciplinary training in politics, philosophy and economics and an examination of current and future global challenges. 
Ms Clarke said she valued being able to develop knowledge and skills across disciplines.
"As a PPE student, you can shape your studies to suit your ambitions," Ms Clarke said. 
"I love that it combines maths analysis, economics, writing and philosophy – skills that are often separated once you go to uni.
"But regardless of the path you choose, the PPE will be seen as an advantage. If you take economics courses, even if economics isn't your major, this will make you stand out in philosophy or politics.  
"I feel confident going into any project or job knowing I'm well-rounded and can tackle any problem they throw at me."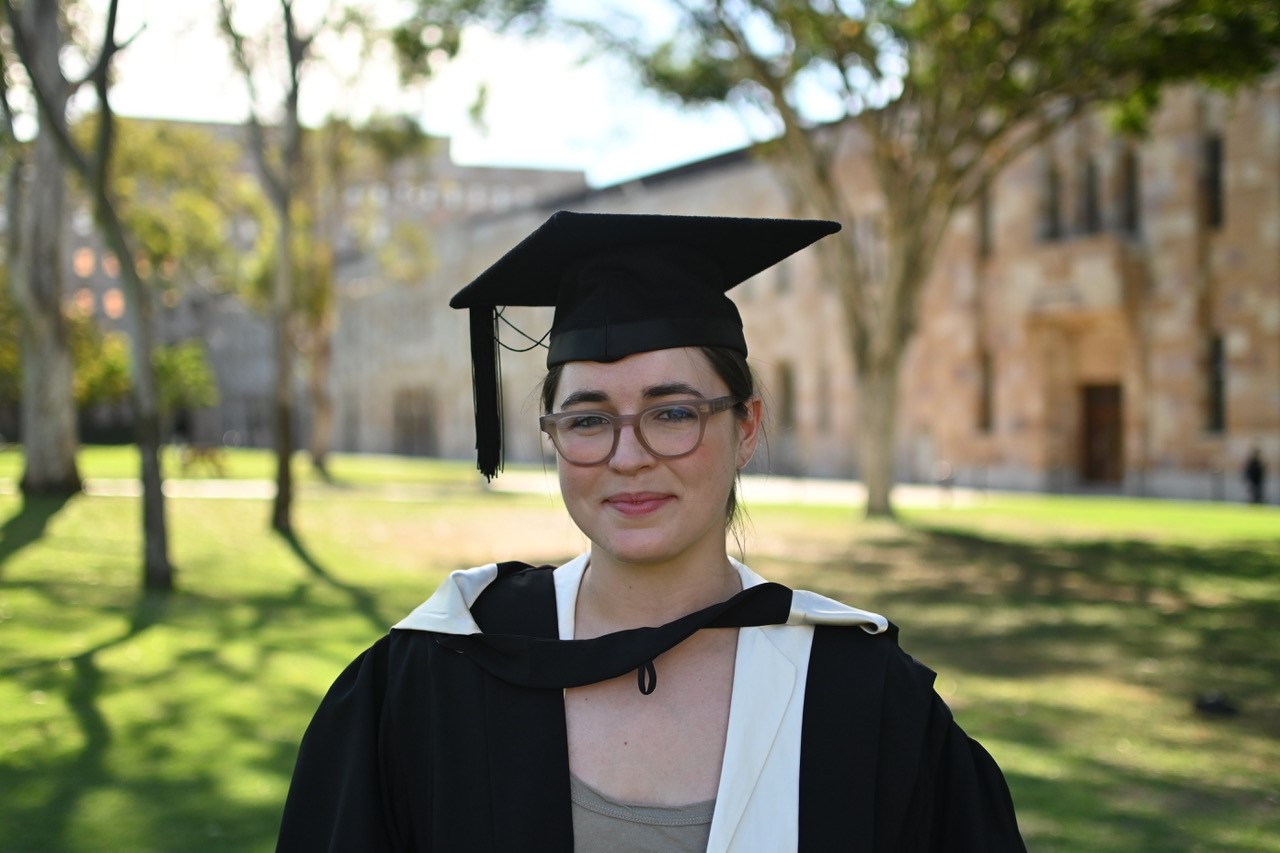 Fellow 2020 graduate Baxter Norman said the small cohort size, highly respected teachers and strong ties to industry made UQ's PPE (Hons) program unique.  
"Because you go through the program for four years together, you tend to develop strong friendships and connections over time," Mr Norman said.
"Being surrounded by intelligent and engaged students and lecturers motivates you to keep studying and working.
"My lecturers also had great links with industry, and the University's reputation as a leader in research is well recognised by employers around the country.
"The PPE helped me gain work experience, industry connections and skills in research, critical thinking and analysis, which I can apply across a broad range of work environments."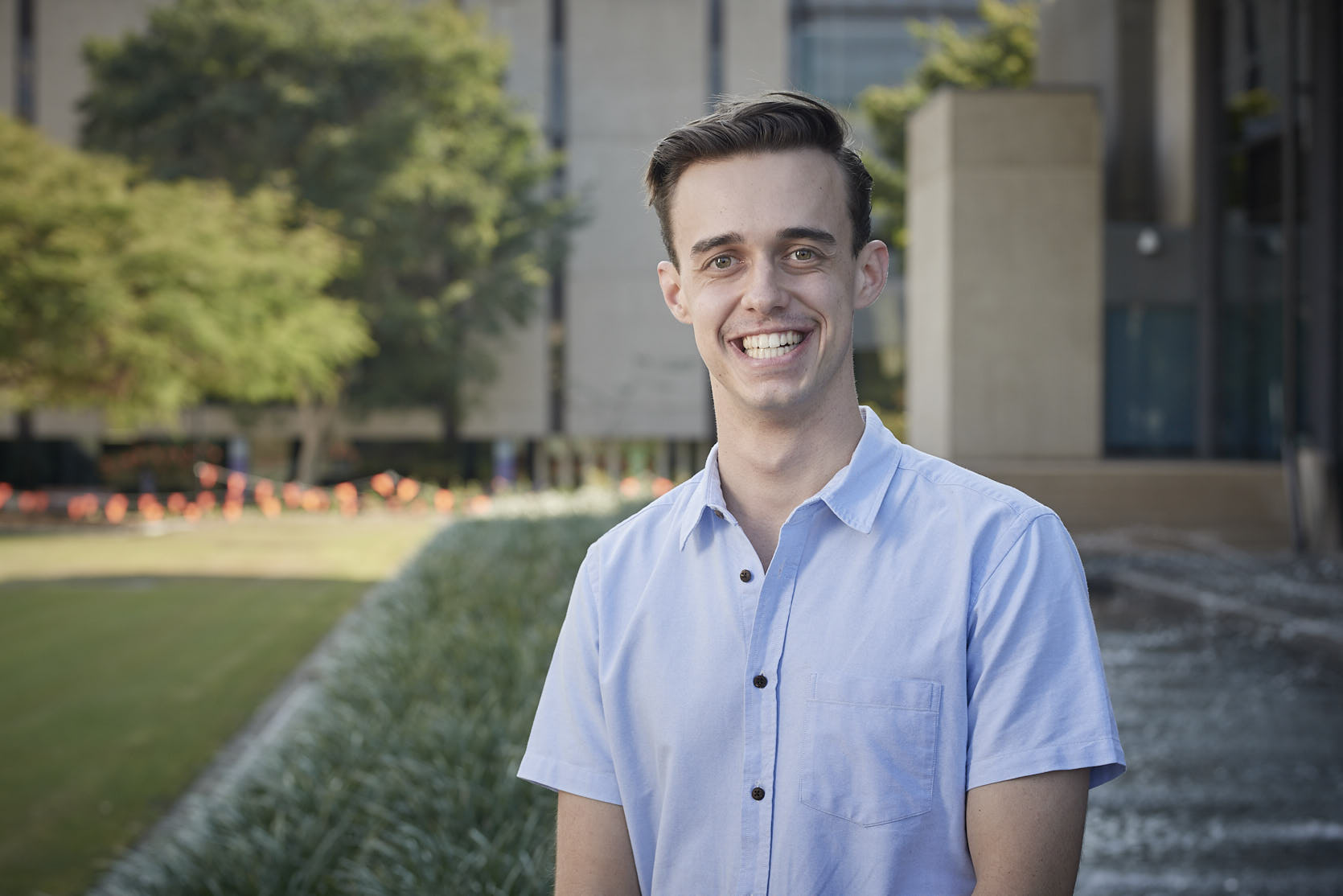 As the first cohort of UQ PPE (Hons) students, Ms Clarke said they were empowered to influence the direction of the program.
"The University was willing to hear what we wanted to get out of the degree and the changes that could be made to ensure better outcomes for everyone," she said.
"One example was that as so many of us wanted to go on exchange, we talked to staff and figured out how to fit it into the program.
"It was exciting to have the chance to shape the degree as the first cohort going through."
PPE (Hons) program leader Dr Haishan Yuan said the graduating cohort of around 30 students was outstanding in many ways – above all for their inquisitive minds. 
"They are intellectually curious and concerned with the big social issues that confront us such as climate change, poverty and social justice," Dr Yuan said.
To his point, both Ms Clarke and Mr Norman are driven by this eagerness to continue learning, growing and making an impact post-graduation.
Mr Norman is considering further study in economics with the ambition to one day work in policy, specifically in economics and development. Next year, he will start a role in the 2021 graduate development program at the Department of Infrastructure in Canberra. 
Meanwhile, Ms Clarke is set to move to Canberra to work in the public service in the Attorney-General's Department. She also dreams of completing further study in public policy and remains open-minded about her future career path.
"I acknowledge there's so much more to learn about the field I'm entering and the world in general," Ms Clarke said.
"I think in five to ten years, I'd like to be in a job that I don't yet know exists."
Mr Norman said he would advise new or future PPE (Hons) students to "get ahead at the beginning".
"Four years goes by fast, so I'd encourage PPE students to reach out, network and get involved with the PPE society and other initiatives from the very start.

"Develop an awareness of where the program could take you and work hard to develop your connections."
Learn more about UQ's Bachelor of Politics, Philosophy and Economics (Honours).
Contact: BEL Communications, media@bel.uq.edu.au