By Peter N Varghese AO
Ted Evans AC, who sadly passed away on Easter Sunday, was one of the key figures in a remarkable era of economic reform in Australia, from the Hawke through to the Howard governments.
Ted was not only an outstanding public servant. He was a man of integrity, deep conviction and commitment to the concept of the public good and the wellbeing of all Australians.
I had the privilege of working with Ted during the Asian financial crisis of 1998–99, including travelling with him to the region to explain Australia's response.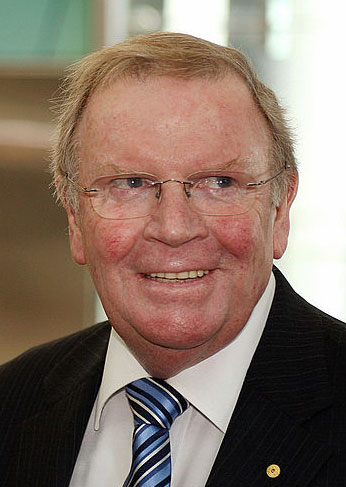 Ted was renowned as a softly spoken Treasury man, who offered forthright advice to both sides of politics.
He was a fine economist, a trusted adviser and confidante to a generation of Australian political leaders and public servants, and a proud UQ alumnus.
In the days following his passing, Ted has been rightly lauded for helping to drive the economic reforms that have significantly boosted our national prosperity and underpinned a remarkable record of economic growth.
In a tribute published last week, Paul Keating wrote of Ted Evans, "He was a prince in a bureaucracy at the peak of its powers and influence. A peak he had helped create."
"Ted Evans believed in policy innovation and was always brave in breaking formerly forbidden policy ground. Ted was always restrained but invested with fierce beliefs, which he held in a vice-like grip."
Ted's lifelong contribution to improving the fundamentals of Australia's economy has been recognised with several awards. He was made a Companion of the Order of Australia in 1999, he was honoured as UQ Alumnus of the Year in 2001, and he was awarded an Honorary Doctorate of Economics from UQ in 2012.
In 2017, the Economic Society of Australia established the Ted Evans Public Policy Lecture, in partnership with UQ, QUT and Griffith University, as an annual forum for the discussion of economic policy.
Read the full article by Peter Varghese in Contact Magazine.