The 2019 Colin Clark Memorial Lecture featured a keynote presentation by Professor Alicia Rambaldi that explored some of the key facets of how international comparison methods have evolved to adapt to our ever-changing global environment. 
Professor Rambaldi opened by describing the work and legacy of Colin Clark and his contributions to the field of economics. 
"We now take for granted our system of national accounts and measured GDP, but these were the result of the dedicated work of visionaries such as Colin Clark," Professor Rambaldi said.
"Colin Clark was in the group of economists that worked designing methods to measure economies."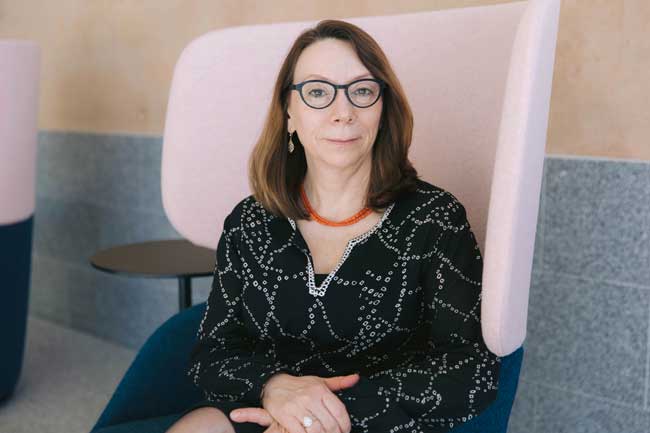 Professor Rambaldi explained that one of the major international projects we now use was developed by the United Nations in 1968. This system, known as the International Comparison Program (ICP), provides comparable price and volume measures – by comparing GDP and price data, the ICP can estimate and publish purchasing power parities (PPP).
Professor Rambaldi then delved into the concept of purchasing power parity (PPP) for the audience, and explained the function they played in the international economy. She explained its value as a tool for understanding and comparing the difference in position and gross domestic product (GDP) and outputs between countries.
"The world has changed significantly since the ICP was first developed 51-years ago, there has been global growth and some fundamental shifts," Professor Rambaldi said.
One of the new methodologies to help us understand the differences between countries within our current international economy was actually developed at UQ Professor Rambaldi told the audience.
"The international comparisons database developed at UQ produces estimates of PPPs and internationally comparable consumption, investment, government expenditures and income using an econometric approach and thus provide measures of statistical uncertainty for users. ," Professor Rambaldi said.
"A new version of our database UQICD will be out soon," Professor Rambaldi said.
Information on this international comparisons database, UQICD, can be found at uqicd.economics.uq.edu.au.