An academic from The University of Queensland's School of Economics is one of only eight leading experts who were announced today as members of the Federal Government's Deregulation Taskforce Advisory Panel. 
Professor Flavio Menezes (pictured below) was the only academic chosen for this prestigious panel which provides high-level guidance to the Deregulation Taskforce on the most promising areas of reform, including suggestions on future priority areas.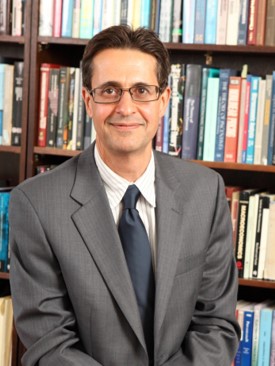 The Deregulation Taskforce was created in July 2019 by the Assistant Minister to the Prime Minister, the Hon Ben Morton MP,  at the request of the Prime Minister in order to revitalise Australia's regulatory reform and deregulation agenda
The Advisory Panel will also assess whether solutions have been accurately identified, are workable and would deliver meaningful benefits to business and the Australian community.
Members of the Advisory Panel are:
Dr Michele Allan, Board Director
Michael Brennan, Chair, Productivity Commission
Dr Matthew Butlin, Commissioner, South Australian Productivity Commission
Dr Bronwyn Evans, Chief Executive Officer, Engineers Australia
Trent Innes, Managing Director, Australia & Asia, Xero
Professor Flavio Menezes, Professor of Economics, School of Economics, University of Queensland
Su McCluskey, Board Director
Martin Stokie, Partner, PwC