Inspired by their UQ economics lecturers, Bachelor of Economics students Bernardo Gonzalez (3rd Year) and Jhon Treyes (2nd Year), with help of Bachelor of Software Engineering student Leo Baldock (2nd Year)) have developed an education technology startup called Model Econ to provide a platform for high school students to interact with engaging, real-world economics scenarios. The pair describe it as "bringing economics to life with interactive technology".
It all started with a class of International Trade where our lecturer used to explain the models of trade and the importance in today's reality as well as quoting Nobel Laureate's such as Paul Krugman. Jhon Treyes, my co-founder, and I, used to discuss the how technology and data could be applied to these trade models to understand the world. We took the idea of applying technology to economics to the UQ ilab Accelerator and were accepted into their program, which started in June 2018.
In this program, we were able to build a team, plan our strategy and follow a structured path to develop our platform. Through the program we realised the impacts this could have in education, considering that for the last 20 years, there has been a decline in economics enrolments in high schools across Australia. We hope that through technology and by making economics relevant early on, we will inspire and attract students into economics.
The Model Econ platform is designed both for students and for teachers. Teachers can choose the content their students will see, they can create their own and they have access to the latest economic data a few clicks away. We look to give teachers the possibility to get economic data very easily, all in one place, that can be put into interactive graphs, tables or made into activities that link to the class and the theory.
This allows students to learn economics but also develop a framework to understand the world.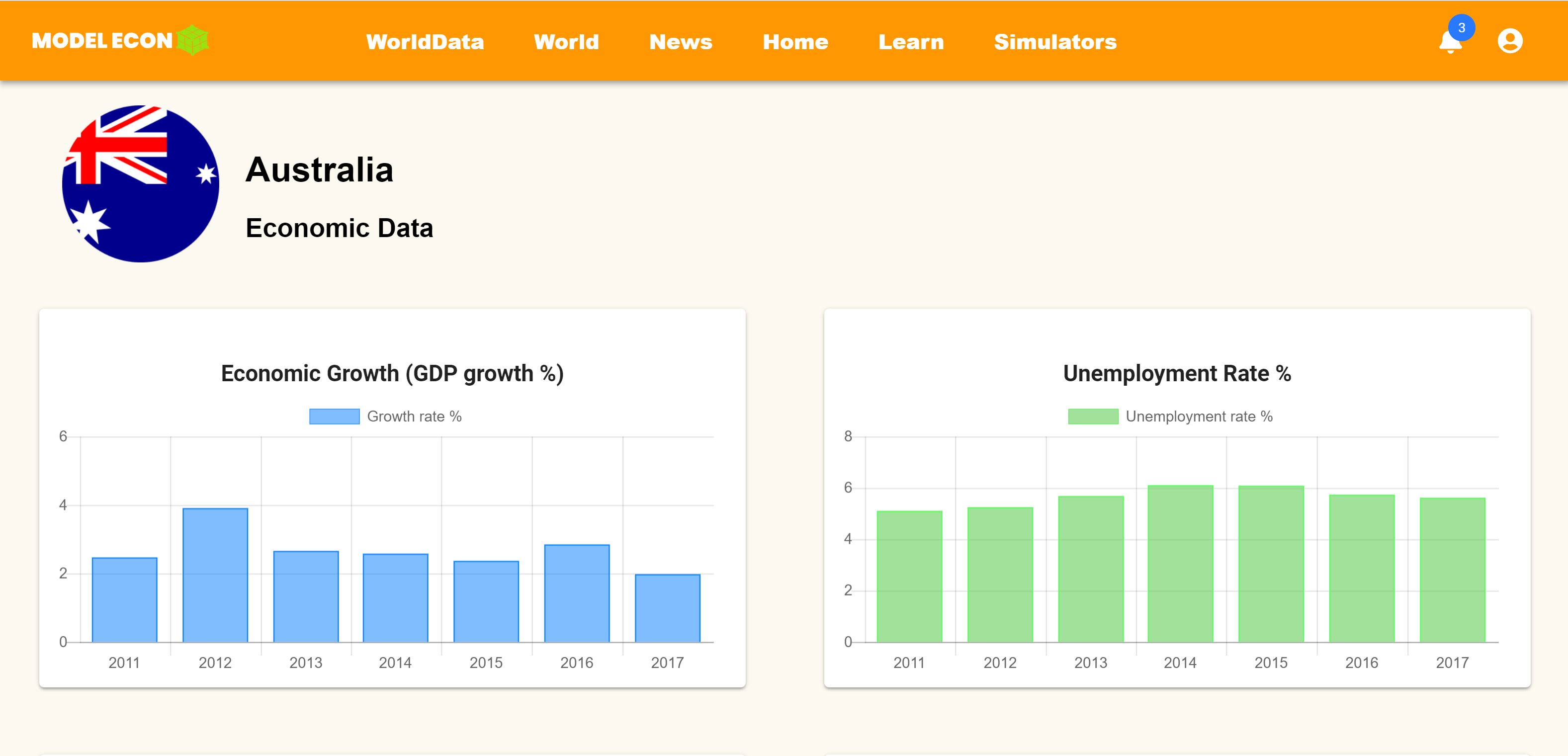 In the platform students can access engaging content, either following the class structure or self-paced.  They can complete activities, interact with simulators of the models they learn and understand how to make sense of economic data.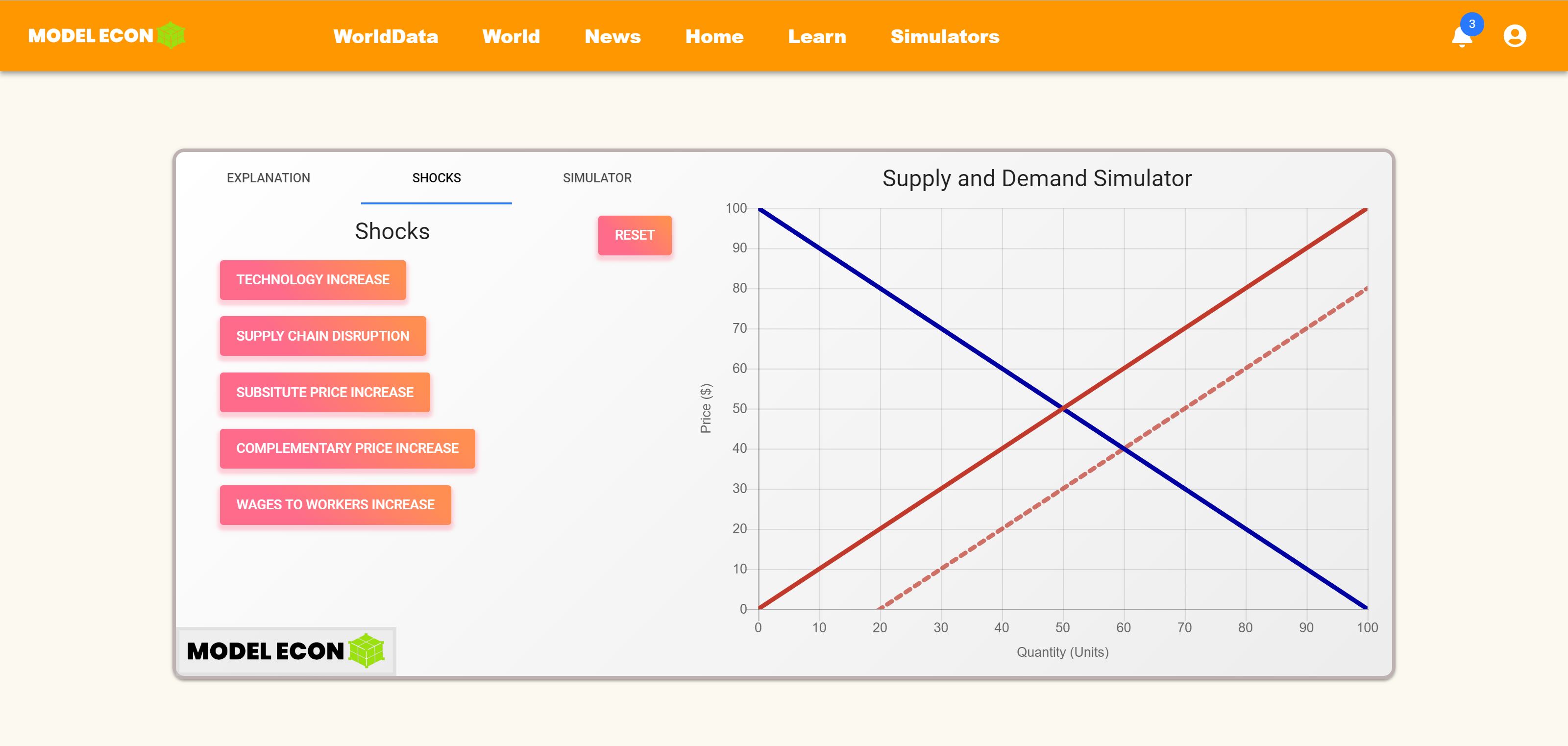 Through this program, we look to equip teachers to do more, to be able to collaborate across Australia and to give the students a fun and meaningful experience in economics. We believe that through this program, engagement and educational outcomes will increase as well as the enrolments into the subject.
Of the main benefits to high school students is that they can better relate what they learn with their own life and the world.
Being able to interact with models, simulators, and data involves the students deeply and makes learning more engaging.
Our vision is to bring the power of economics to everyone and to link the theory to real-world economics, data and insights. Through Model Econ, we hope to bring interest back into economics and to make it the most enjoyable subject to learn.