The world will hold few boundaries for University of Queensland economics students under the guidance of new Head of School and Academic Dean Professor Daniel Zizzo.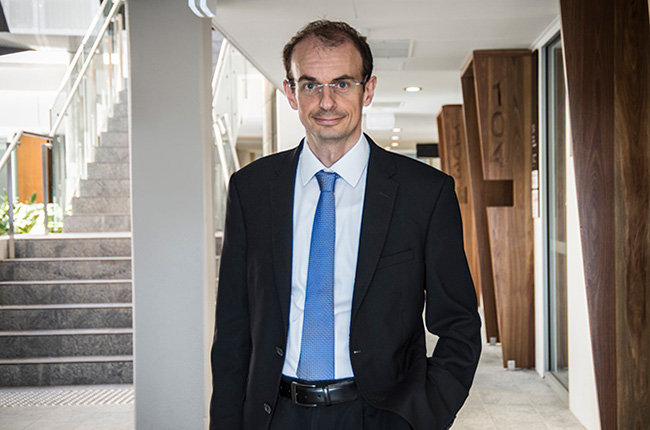 Professor Zizzo joined UQ this month from Newcastle University, UK, where he was Dean of Research and Innovation at the Faculty of Humanities and Social Sciences, and Professor of Economics at the Business School.
Professor Zizzo said he wanted to empower students to be adaptable global citizens.
"It's quite clear that economists' thinking, their ability to analyse data and to draw conclusions from data is highly valued by all kinds of employers beyond just economics jobs," Professor Zizzo said.
"Economics helps with decision-making and critical thinking, and the goal for Australian economics schools today is to use this to stimulate adaptability, flexibility and entrepreneurial skills that will help build the workforce of the future," he said.
"We are in an economy and society where people move from job to job, country to country, and that is going to be even more the case in the future.
"Giving students a global dimension will be key, along with finding new ways for students to connect with peers and solve problems around the world.
"It is a matter of providing the type of intellectual flexibility to our graduates to be able to adaptively respond and learn from the evolving global economy."
Professor Zizzo said he also wanted to build on existing initiatives to raise students' awareness of employability early in their program.
"We will be reviewing what we offer to ensure that employability is core and centre of what we do to ensure that those opportunities of engagement with employers are maximised," he said.
The School of Economics is consistently ranked in the top 100 economics departments in the world. 
Professor Zizzo said he would continue to build on the School's position as a leader in the field of economics.  
He plans to strengthen the School's relationships with alumni as well as deliver beneficial outcomes to corporate, public sector and industry partners.
"The School has enormous strengths in that it benefits from great people, great economists, great students, great PhD students and great alumni.
"The top quality of our research and our education can make a real difference for our stakeholders, and there are great opportunities for working together," he said.
Read more about Professor Zizzo
Media: UQ School of Economics, media@economics.uq.edu.au, +61 7 3443 1321.