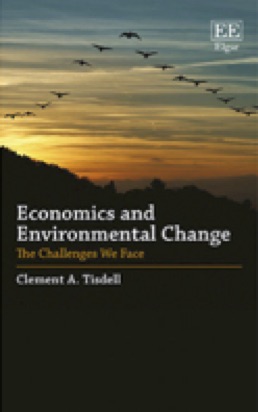 The School of Economics congratulates Emeritus Professor Clement Tisdell on his recent book publication entitled Economics and Environmental Change: The Challenges We Face.
Professor Tisdell analyses the economic origin of major contemporary environmental issues, especially those relating to climate change. He does this through a holistic approach combining economic, social, biophysical and historical considerations. This thought-provoking book will stimulate discussion in areas of the nature of economic development, social and environmental change; the limited policy guidance provided by debates about the desirability of sustainable development; the shortcomings of economic criteria for valuing environmental and social change; social embedding as the prime impediment to humanity responding adequately to many of its current environmental problems.
Click here to order your copy of Economics and Environmental Change.