Obtaining a higher qualification in economics is a career investment.
Analytical ability, critical thinking and logic are highly valued commodities, and our graduates have the ability to succeed in a dynamic and increasingly competitive environment. Whether you're wanting to complete a masters, diploma or graduate certificate, our range of programs can help you further develop your skills or specialise in an area of economics.

 
Pathways to entry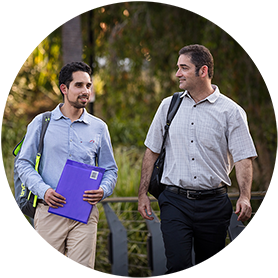 Graduate diplomas (12 months or part-time equivalent) and graduate certificates (six months or part-time equivalent) in economics are for applicants with a background in economics, whether from an undergraduate degree or prior work experience. You'll develop knowledge in consumer and firm behaviour, macroeconomics and econometrics.
These qualifications can also be used as pathways to enter and gain credit towards a masters program.
Graduate Diploma in Economics
Graduate Certificate in Economics
Graduate Certificate in Economic Studies
Information for current students
Student experience

"Studying health economics was both challenging and rewarding. My highly experienced, professional teachers encouraged me to think and analyse independently which actively developed my knowledge and skills. I also participated in the 'Student Work Experience Program' where I completed a placement with the Queensland Government Department of Health. This improved my understanding of health economics as well as my confidence as an employee."
Yilin Du