Improving Indigenous opportunities around the world: What will it take?
Indigenous peoples worldwide encounter many challenges that affect their livelihoods, cultures and wellbeing – from labour market disadvantage, to equal access to education, to discrimination and marginalisation.
Our expert panel will discuss these challenges as they address one of the most pressing issues facing Australia and other Indigenous nations: what will it take to improve the odds of Indigenous peoples today?
This complex question calls for collective efforts and cooperation from Indigenous, academic, and government communities.
Using examples from recent research projects, the panellists will explore how Indigenous communities, academics from different disciplines and data custodians can successfully work together to build impactful projects.
You'll learn about the challenges of undertaking Indigenous research and discover how embracing a multidisciplinary approach and engaging experts outside of academia can lead to valuable outcomes greater than the sum of their parts – with a particular focus on the role of economics.
Meet the presenters
Dr Sharlene Leroy-Dyer, UQ Business School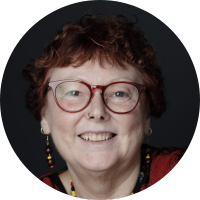 Dr Sharlene Leroy-Dyer is a Saltwater woman with family ties to the Darug, Awabakal, Garigal and Wiradyuri peoples of NSW. Dr Leroy-Dyer is the Director of the UQBS Indigenous Business Hub. Her current research areas include: Closing the gap on Aboriginal and Torres Strait Islander disadvantage in education and employment, labour market disadvantage of Aboriginal and Torres Strait Islander peoples, Aboriginal and Torres Strait Islander employment strategies, managing diversity in organisations, employment relations and the importance of unions, Aboriginal and Torres Strait Islander labour history, corporate social responsibility / corporate governance / student association governance, Indigenous entrepreneurship / Indigenous leadership, Indigenous enabling education, and Indigenous HDR success.
---
Associate Professor Donn Feir, University of Victoria, Canada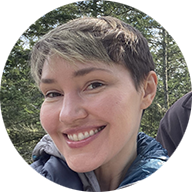 Dr  Donn Feir is an applied labour economist and economic historian who has published on reconciliation, modern Indigenous labor market experiences, health, and the impact of historic policies on Indigenous economies and people. Dr Feir received their PhD from the Vancouver School of Economics at the University of British Columbia,  Canada and is currently an Associate Professor of Economics at the University of Victoria. They have published articles in outlets such as the International Indigenous Policy Journal, the Journal of Economic History, Public Choice and the Review of Economic Studies. 
---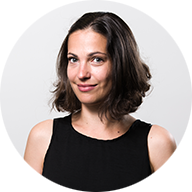 Associate Professor Julie Moschion, UQ School of Economics
Dr Julie Moschion joined UQ as an Associate Professor in May 2023. Her current research revolves around a number of issues related to disadvantage in education, housing, health and labour economics. Currently, Dr Moschion is developing a research agenda aiming to support the development of better opportunities for Indigenous Australians. This work includes a project to evaluate the impact of Indigenous preferential procurement programs and a project on "Historical frontier violence: drivers, legacy and the role of truth-telling", both supported by ARC funding. Her research has been published in international peer-reviewed journals such as the American Economic Journal: Applied and the European Economic Review, and disseminated through the media such as The Conversation and SBS.
---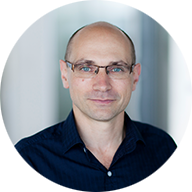 Associate Professor Cain Polidano, Melbourne Institute: Applied Economic & Social Research
Dr Cain Polidano is a Principal Research Fellow at the Melbourne Institute at the University of Melbourne, Associate Investigator at the ARC Life Course Centre, and Affiliate at Dilin Duwa Centre for Indigenous Business Leadership. His research uses administrative data and econometric tools to inform education, Indigenous and retirement policy. Currently, he's working on ARC grants related to Indigenous entrepreneurship, impacts and drivers of Australia's frontier wars, and equity and effectiveness of retirement policies. His work is often in partnership with government. Prior to completing his PhD, Dr Polidano was a Senior Economist with the Productivity Commission.