Colin Clark Memorial Lecture 2019
The theory of the firm in the digital era
5.10pm -

7.00pm

Thursday

31 October 2019

Viewpoint
Building 33
You are invited to join the School of Economics at the 2019 Colin Clark Memorial Lecture. This year's lecture will be presented by internationally renowned economist Professor Richard Holden on the topic The theory of the firm in the digital era.
About the lecture
This lecture will discuss how new technologies, like Blockchain, affect what economic activity takes place in firms and what takes place in markets; and how the capital structure of firms may be affected. It will also explore competition in markets with network externalities—platforms such as Uber, Amazon, and Facebook being leading examples—and the implications for competition law and policy.
Order of proceedings
Time
Activity
5.10pm
Event registration opens
5.30pm
Welcome address
Professor Daniel Zizzo
Academic Dean and Head of School
School of Economics
5.35pm
Keynote presentation
Professor Richard Holden
UNSW Business School
6.20pm
Q&A
6.30pm
Networking
7:00pm
Event closes
About Richard Holden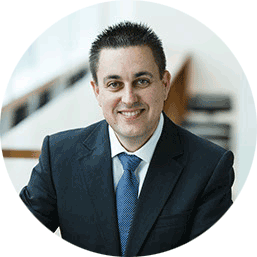 Richard Holden is Professor of Economics at UNSW Business School and academic co-lead of the UNSW Grand Challenge on Inequality. Prior to that he was on the faculty at the University of Chicago and the Massachusetts Institute of Technology. He received a PhD from Harvard University, where he was a Frank Knox Scholar. His research focuses on contract theory, organizational economics, law and economics, and political economy. He has written on topics including: network capital, political districting, the boundary of the firm, incentives in organizations, mechanism design, and voting rules.
Professor Holden appears regularly as a media commentator, and has published opinion pieces in outlets including The Australian Financial Review, The Australian, The New York Times, and The New Republic. He also writes a weekly column analyzing global economic data called Vital Signs for The Conversation.
About the Colin Clark Memorial Lecture
The Colin Clark Lecture is our most prestigious annual lecture and is now in its 28th year.  The Colin Clark Memorial Lecture is held each year to recognise Dr Colin Clark's outstanding contribution to the field of economics. Dr Colin Clark was a UQ Economics academic whose work on national income accounting was fundamentally important to the development of macroeconomics and to the approach of John Maynard Keynes. Dr Clark's greatest contribution to economics was his pioneering role in the construction of national accounts.
Previous speakers have included Professor Paul Schreyer, Deputy Chief Statistician at the Organisation for Economic Co-operation and Development (OECD); Professor Erwin Diewert from the University of British Columbia; Professor Warwick McKibbon from ANU; and Professor Bart Van Ark from the Royal University of Groningen and the Conference Board (New York, USA). Over the last few years in particular, the School welcomed leading economist and Harvard Professor Dale W. Jorgenson as the guest speaker in 2014, in 2015 Professor Alison Booth, Australian National University presented a lecture entitled Gender in Economics: A Story in the Making. In 2016 the Robert A. Bandeen Professor of Economics Leslie Marx of Duke University presented a lecture advising us on "How to defend against potential collusion by your suppliers".