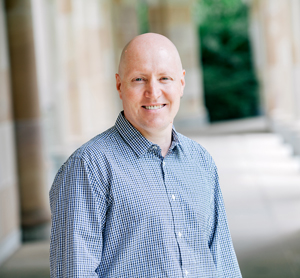 A message from the Head of School, Professor Rodney Strachan
In my role as Head of School I have been floored by our alumni and industry partners, who have so generously donated their money and time to ensure our school continues to excel.
First and foremost, students are at the heart of we do. Our aim is to provide every student with a world-class economics education and ensure their university experience is positive and rewarding, regardless of their financial status.
Alumni and organisational giving has helped make this possible.
Special welfare payments have supported students experiencing extreme financial distress, lessening any negative impact on their studies.
Students have been awarded bursaries and scholarships enabling them to study overseas, experience another culture and broaden their horizons.
Prizes and awards for exceptional academic achievement encourage healthy competition amongst students and help maintain academic standards.
With your support, we will produce the best and brightest economics graduates who will go on to influence policy and provide meaningful solutions to some of the biggest challenges facing our world today. 
Learn more about how you or your organisation can make an impact through philanthropy. 
To discuss ways to show your support contact Anthea Barry or visit UQ Giving.

Give through the School of Economics and support researchers and students as they create change locally and globally.