Among the economics students who graced the Great Court this week to collect their testamurs and celebrate the end of a momentous chapter in their lives was Tiana Stuart.
Tiana who graduated from a Bachelor of Economics on Thursday 12 December was one of the first in her family to attend university.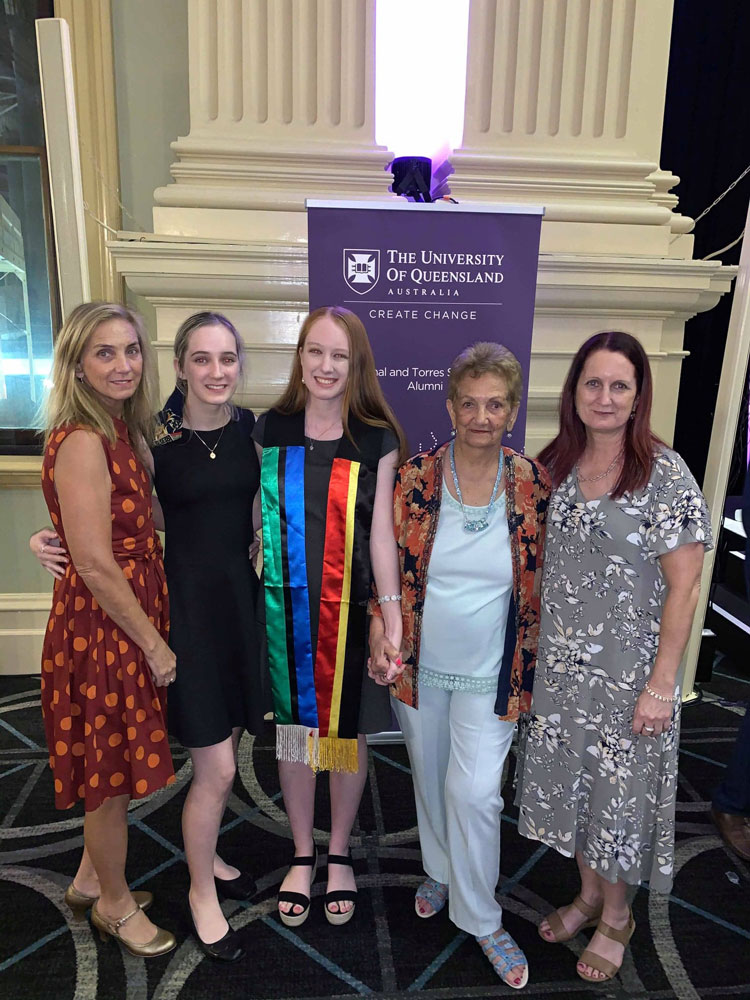 After first connecting with UQ through the InspireU camps for bright Indigenous students, Tiana was able to make an informed decision that saw her pivot away from Law to pursue a degree in economics.
"I always enjoyed economics in high school, I like being organised and analytical, but I was also curious to know how the world worked," she said.
"I wanted to understand what they were talking about on the evening news when it came to stocks, trading and mortgages."
"The InspireU camp helped me determine that while I was interested in law, my heart was really in studying economics."
During her time at University, Tiana said the ATSIS unit and the School of Economics were excellent sources of support.
"The ATSIS unit really provided me with a sense of community, it helped me feel at home and make friends," Tiana said.
"The School was also hugely supportive. Megan from the School of Economics would sit down with me at the start of each semester and guide me through what subjects I should take to help me best reach my goals – I am very grateful for the support."
Tiana was offered an Indigenous scholarship through the School of Economics in 2016 after commencing her studies and went on to intern with Westpac for three-years while studying.
During her studies, Tiana also found time to volunteer with not-for-profit organisations dedicated to preserving Indigenous culture such as Gubbi Gubbi Dyungungoo Group, where she acts as Chairperson, and Bulu Yabun.
 "This volunteer work has given me the opportunity to connect with my culture, teach the history, culture and language and also inspire other Aboriginal and Torres Strait Islander students to attend university," she said.
Tiana also volunteered to assist with InspireU Business camps and the Solid Pathways school program days, to help encourage other incoming students.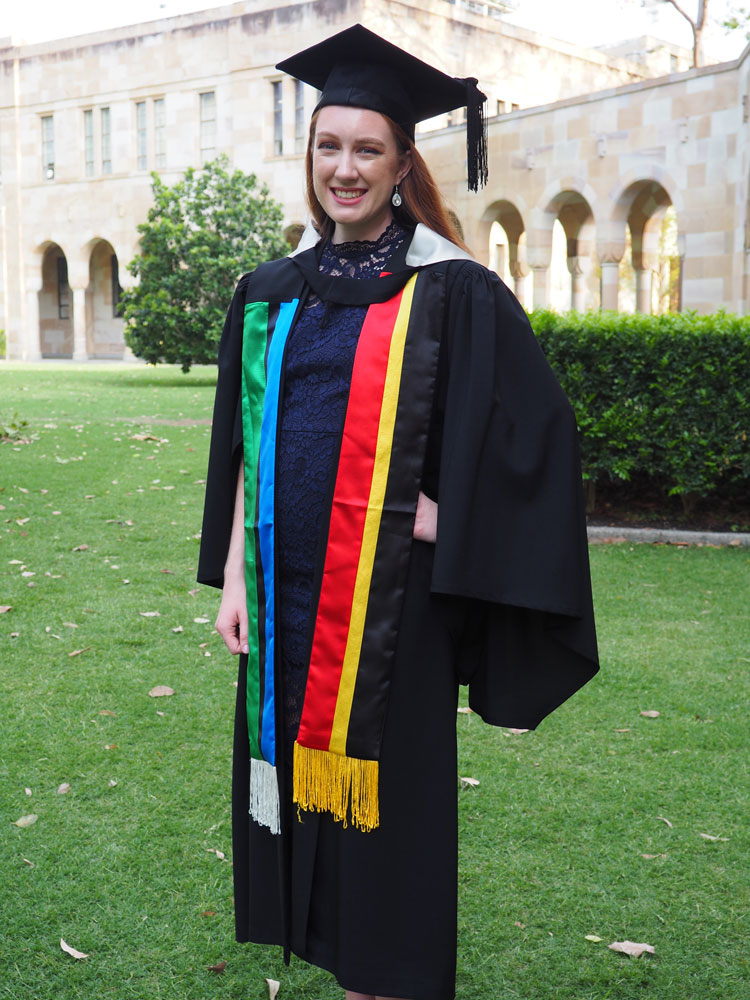 Tiana has been offered a graduate position with the Australian Bureau of Statistics and will commence work with them in 2020.
She says she looks forward to contributing to the future of Australia through a career in public service.
"I want to work for the government, and contribute to projects bigger than myself, it's something I'm very passionate about."
Media: Melanie Williams, Faculty of Business, Economics and Law, melanie.williams@uq.edu.au, media@bel.uq.edu.au, +61 7 344 31321, +61 413 400 138.